ONLINE DESIGN STUDIO
Visit our online studio to create
your own custom design

PLAYER PACKS
Login to place your school or
team player pack order

OUR SERVICES
Sauve' Bros. Athletic Express provides quality and affordable screenprinting and embroidery services to individual athletes, schools, sports clubs, as well as businesses of all sizes.
We will help you through the entire process, from creating your artwork — whether using a standard template or creating a custom design — to choosing the apparel to best suit you.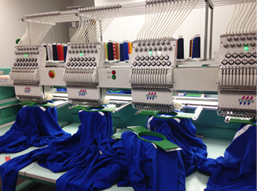 Embroidery Services
Using the latest technology and skilled in-house embroidery staff, we create high quality embroidered apparel for your athletic, business, or personal needs. Our in-house embroidery abilities keep your costs low, while offering hundreds of thread colors. Our state-of-the-art machines have the ability to stitch up to 12 colors in a single design. Embroidery creates a very professional look and can work on almost any item, including hats, polos, bags, and more, and there is no minimum order requirement.
View some of our available products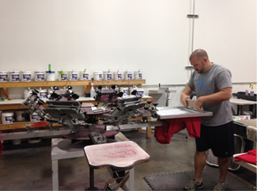 Screenprinting Services
We have the in-house equipment and staff you need to handle all your screen printing needs, whether you need 12 items or 10,000. Our presses include three manual presses capable of printing up to 6 colors with absolute precision. We use state of the art inks capable of printing on the many different materials available today.
View some of our available products

Design Services

Sauve' Bros. can either work with you on a logo or other artwork design for your apparel or accept pre-created designs or logos in vector eps format. We also have an online design studio available for you to select your merchandise, create your own custom design, and choose your sizes & quantities. This information is then emailed directly to us, so that we can provide you with a timely quote.
Click here to place your school or team player pack order


Click here to begin your own custom apparel design to be sent directly to us for a quote